In The Hot Seat with Our Head of Creative
31. 10. 2022
Autumn Months
This month at Yogi, we have caught up with our Head of Creative, Joe, his wife Kate and their son on their autumn activities! To hear all about pumpkin patches, style and autumnal wardrobe changes at this time of year, read on! Joe chose the Fairfield Shoes in black, and Kate chose the Winstone Shoes in black, showing off their autumnal Yogi style from the start of autumn throughout!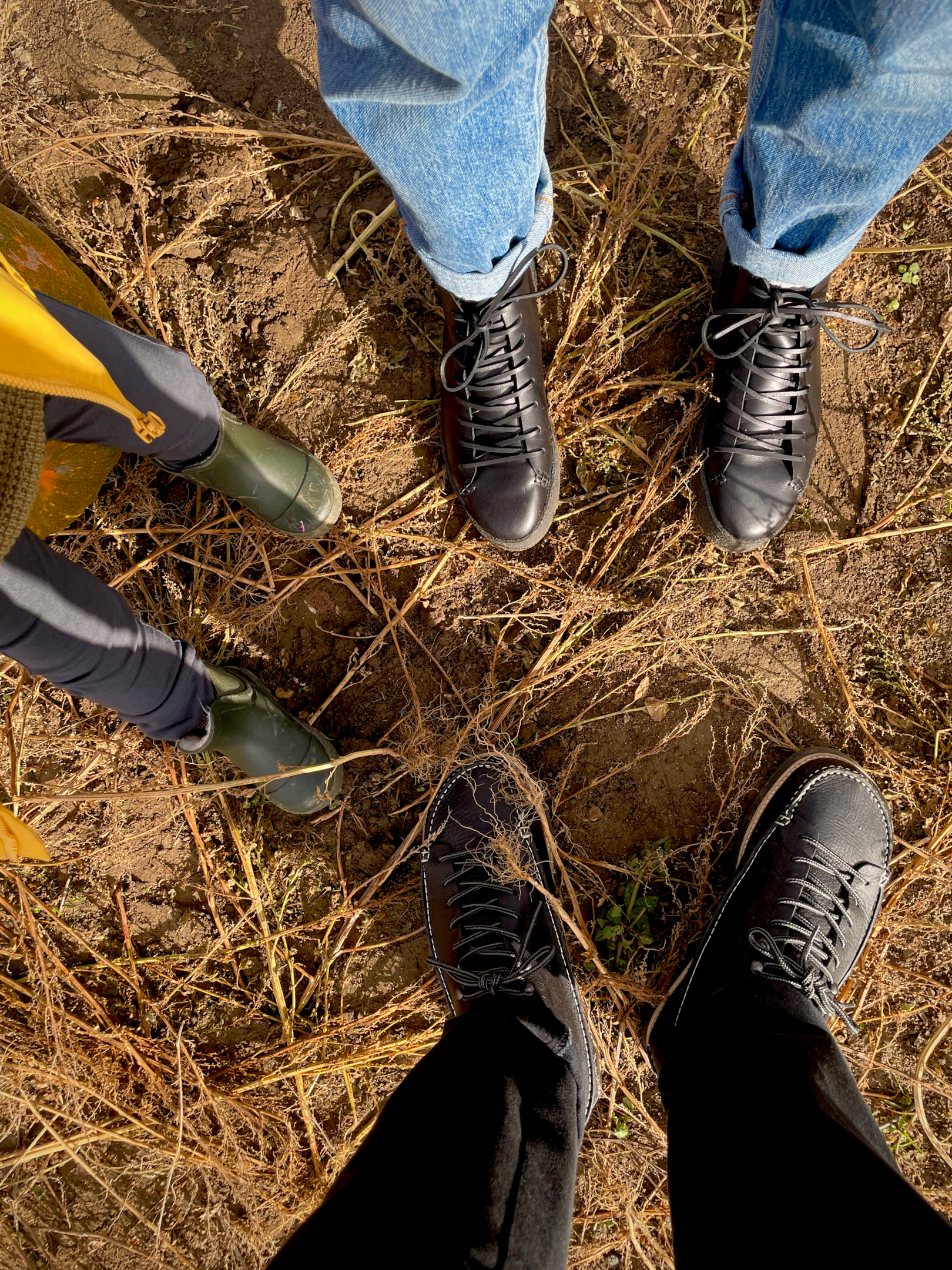 To give you chance to get to know the Yogi team, we've asked Joe a few questions about his role as Head of Creative...
Can you share a little bit about what your role as Head of Creative entails?
With help from the creative team, I plan and execute  photoshoots and campaigns for a number of different brands. Yogi is our favourite of course!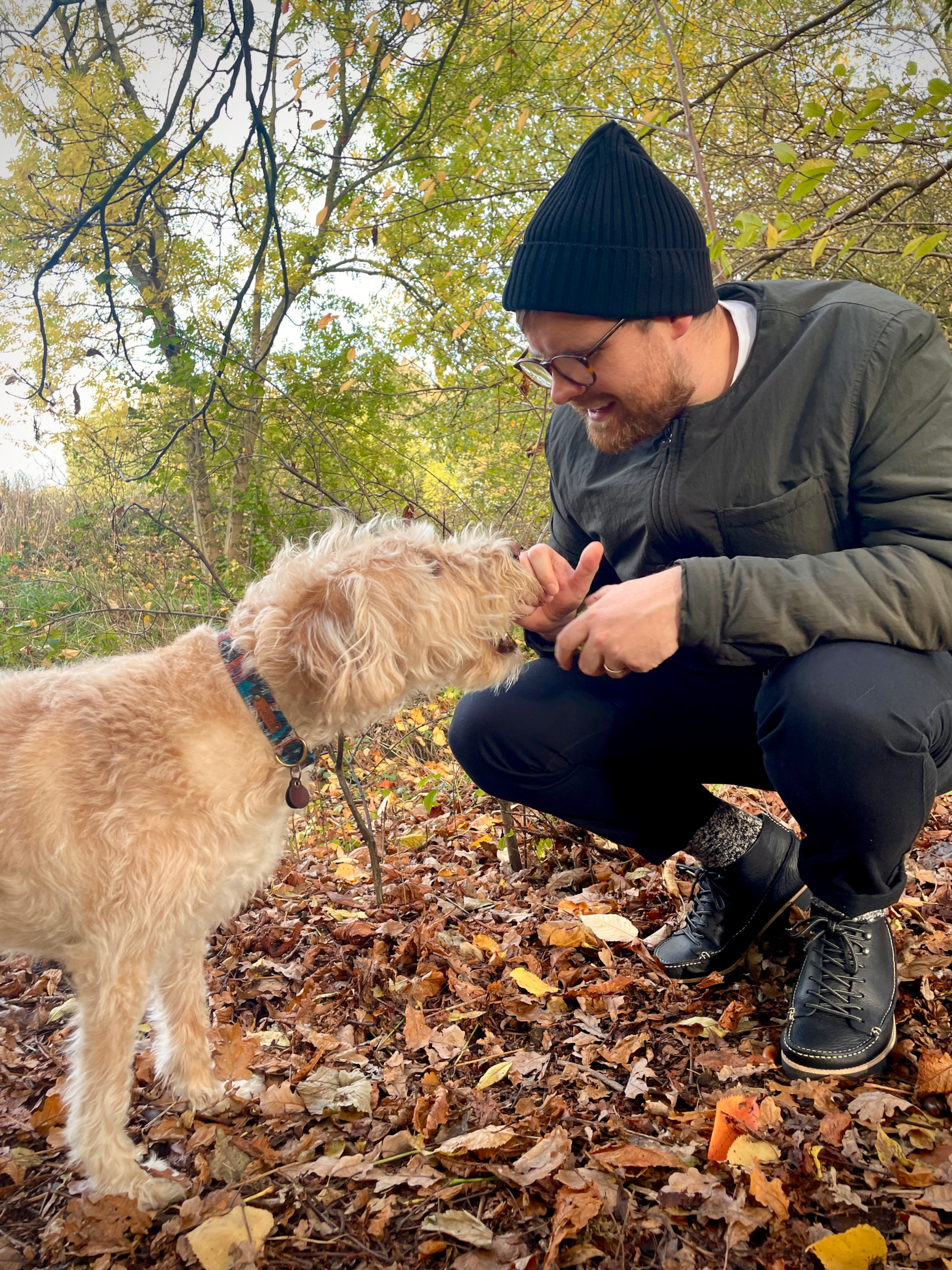 How did you get into your role of Head of Creative?
I started as a graphic designer and have had a few roles that have taken more towards the marketing and retail side of things. At the beginning of the year, I was given the opportunity to step back into creative and jumped at the chance.
What is your favourite thing about your work day?
 I'd be lying if I said it wasn't home time. However, I do really enjoy working collaboratively with the team to solve a creative problem. We have some talented individuals here and I probably learn more from them than the other way around.
Styling Yogi's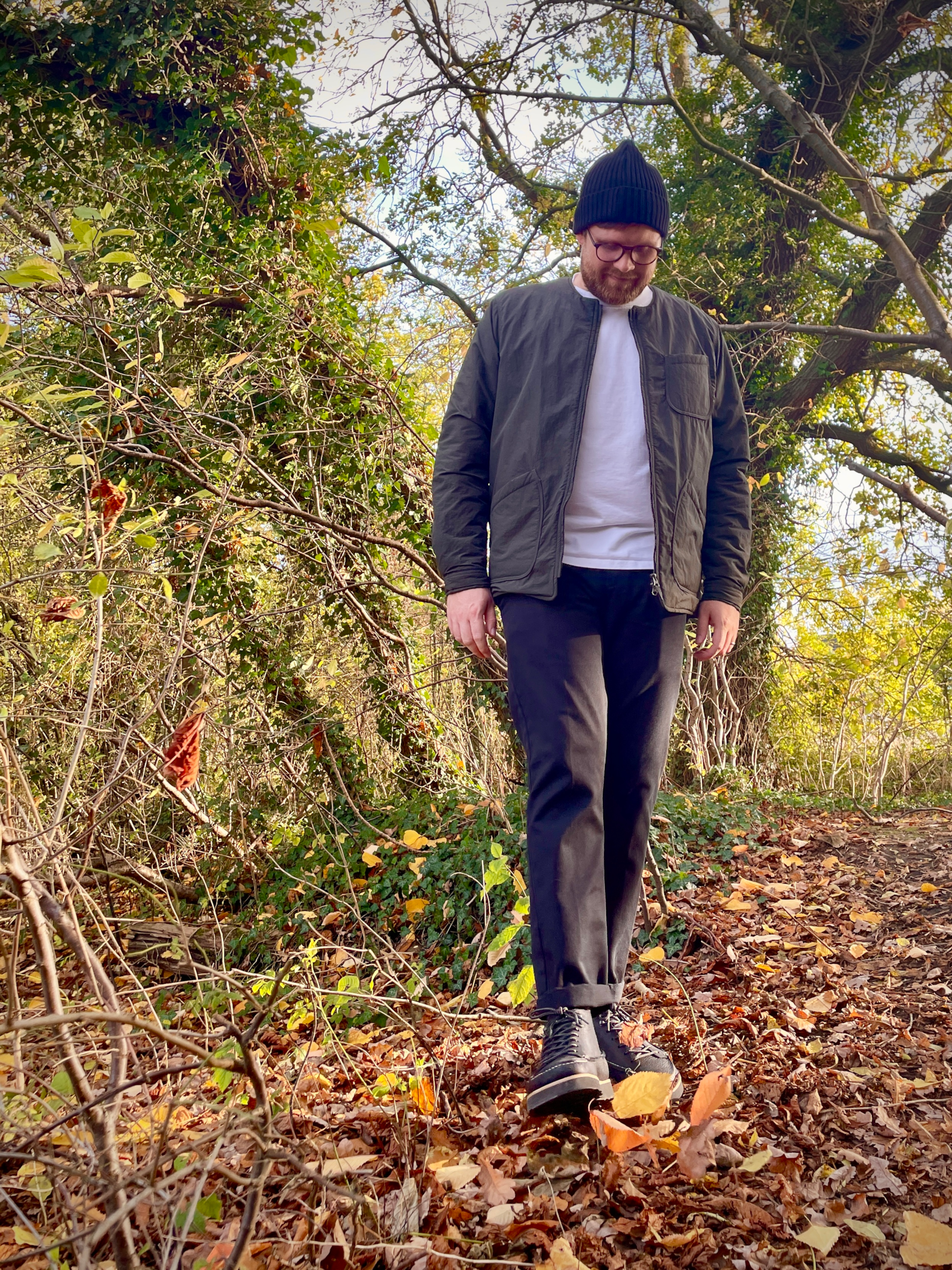 What Yogi style is your most worn?
I have a few pairs of Finns, one each of the different sole options. I love them.
 Yogi was born in the 90s, what were you doing, what were you wearing and what were you listening to back in the day?
I was still only young, but I was discovering music fashion and design. I'd make compilation cassettes from my parents CDs. It was a real mix of stuff, I remember the Beautiful South and Prodigy featuring on those tapes. In terms of fashion, one of the earliest items I can remember was a navy Ellesse sweatshirt with yellow panels under the arms. I used to sneak it into my school bag and change into it on the way. I used to love trainers and would spend a lot of my time designing them, my mum photocopied some templates I'd drawn out of them and football kits too. I'd spend hours coming up with different designs for them.
 What is your biggest work goal at Yogi?
I think Yogi is a really cool brand with a great story. I'm only just getting started in this new-role but I just want to do it justice from a creative point of view and shine a light on the quality of the product.
How do you typically style your Yogi's?
Joe: I tend to wear them with a nice chunky sock and a pair of chinos. Then on top, just a plain tee and a worker jacket or over shirt. My favourite brands right now are probably Universal Works, Norse Projects and Kestin.  
Kate: I tend to style my Yogis with a pair of trusty jeans and either a T-shirt or sweater. Being comfy is my main aim when it comes to fashion nowadays and I prefer to spend my money on quality 'basics' that never date. These boots are a classic staple, perfect for throwing on with a pair of woolly socks for a dog walk or nipping to the shops, especially at this time of year.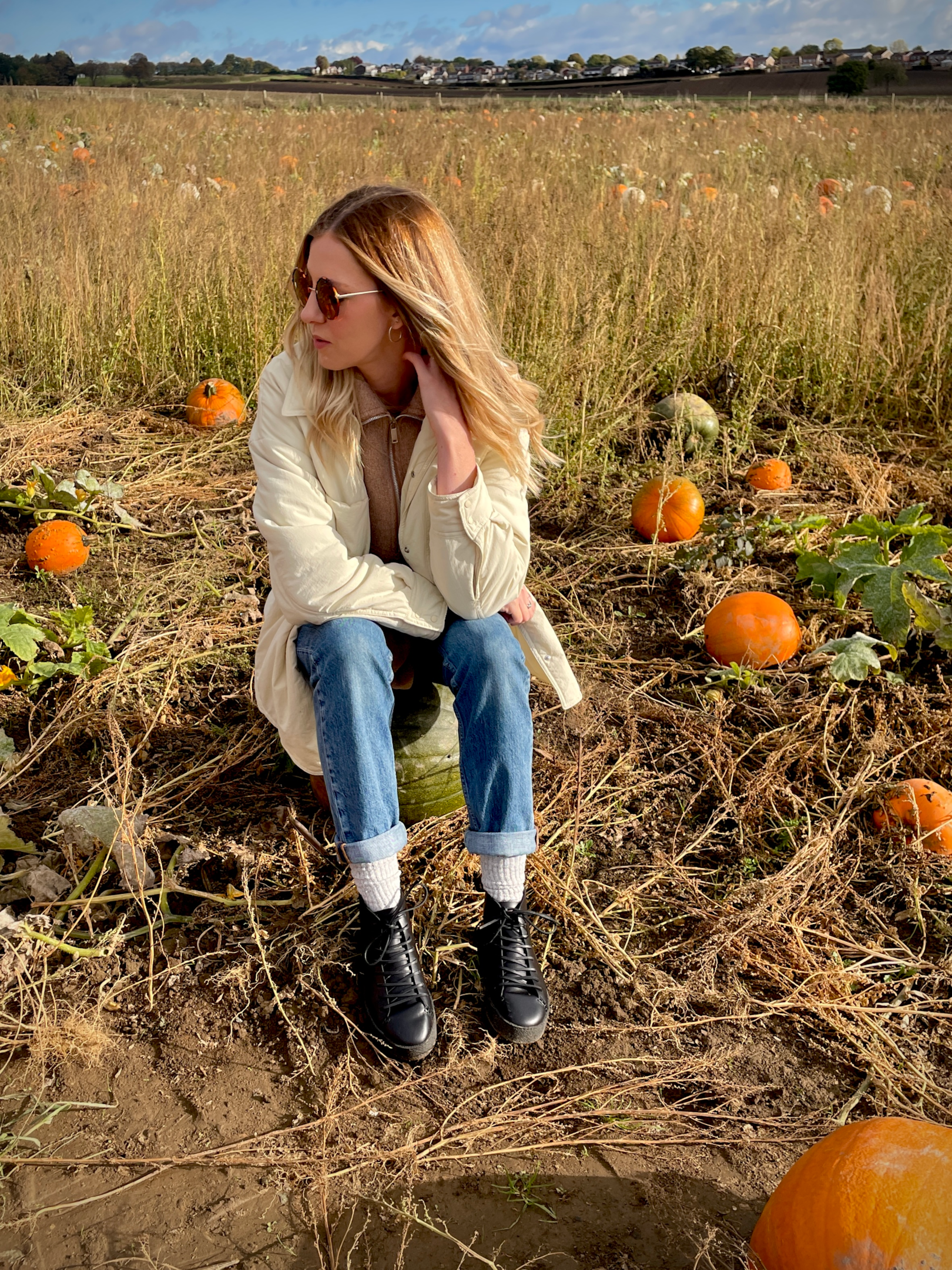 What is your favourite thing about the autumn season?
After a good few months of summer clothes I always welcome the wardrobe change. It's nice to start layering again.
Kate's answers...
What is the oldest item of clothing in your wardrobe? 
Hmm, that's a tricky one. It would probably be a pair of Levi shorts that have been worn to death. I bought them as a pair of jeans from a vintage shop many moons ago but then decided they'd look better as shorts. I cut them with a pair of kitchen scissors (quite unevenly) and they are still one of my favourite items of clothing that I own.
What is one fashion trend you hope sticks around forever and one you never want to see again?  
That would have to be the 'athleisure' trend. I love pairing leggings and trainers with a long line coat and smart bag. Again, comfort is key for me. In absolute complete contrast to this, I'm also obsessed 70s glam rock. I'm all about the glitter, sequins and bell bottoms. On the rare occasion that I do venture out of an evening, I like to channel my inner disco. But most evenings I'm just sat in my pjs doing a jigsaw. The trend I'm hopeful will never make a return is the velour tracksuit, particularly when paired with uggs and a trucker hat. I don't know what that look was all about, but it's never been my thing. 
We just want to say a huge thank to Joe and Kate for taking part in our In the Hot Seat blog feature this month! Be sure to follow our instagram @yogifootwear and subscribe to our email newsletter to keep up to late with all things Yogi.